After creating the concept for the small gift I am planning on taking with me to Robot Food I progressed with the project by collecting a body of secondary sourced inspirational research.
The body of research will focus on two individual elements of the project, the various labeled parts of the jar and the external packaging element.
The projects and products featured were all selected specifically for their high standard of design and functionality, something which I hope to translate into my outcome to ensure the gift is well received.

LABEL RESEARCH


QUICKOKEETO - PRODUCT RANGE
Beautiful contrast created between the colour of the product and the pure white label.

Simplicity of the label design makes it easy to identify what the product is.

Clear typographic hierarchy helps to differentiate between different aspects of information.

Negative space left under the label helps to create a nice visual balance.
OLD SALT - COCONUT SUGAR
INSPIRATIONAL ASPECTS;
The stock colour forms a nice contrast with the jars contents and adds a retro feel that has relevance to the brand identity.

The paper seal used to connect the front and back labels is a nice addition to the overall aesthetic and allows for the addition of extra information.
No. SIX DEPOT - PERKY BROS LLC
Typographic colour application helps to further reinforce type based hierarchy.

Line effectively used to divide content.

Paper seal uses a circular element which fits the contours of the lid perfectly.
SPICEMODE - PRODUCT RANGE
The lid colour and type on the large spicemode jars matches to form a nice aesthetic balance.

Clear labels have also have an effective application when used with white ink.

Again, lines are effectively used to space content.


EXTERNAL PACKAGING RESEARCH


BENEFIT COSMETICS - MOISTURE PREP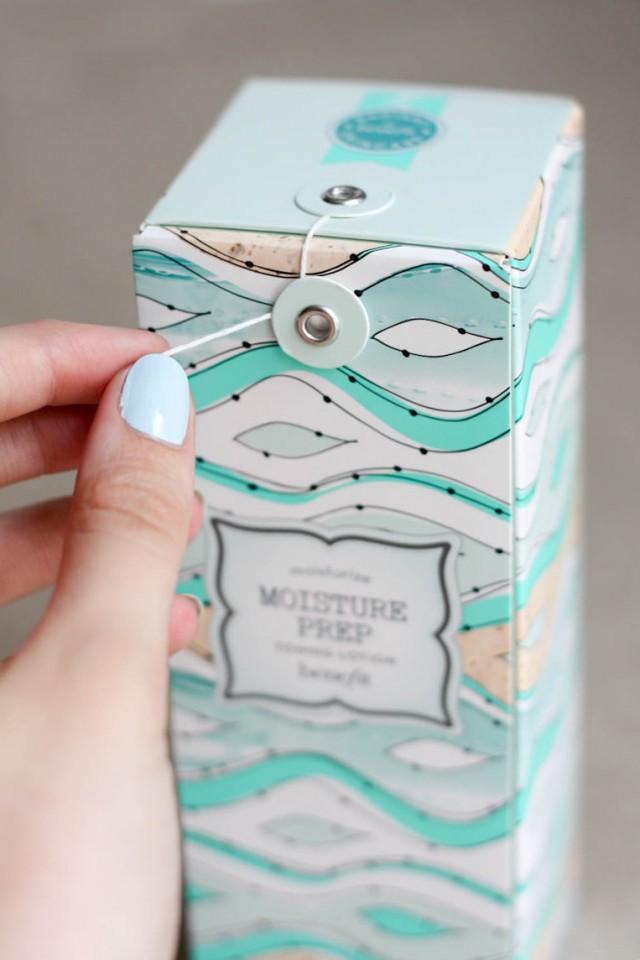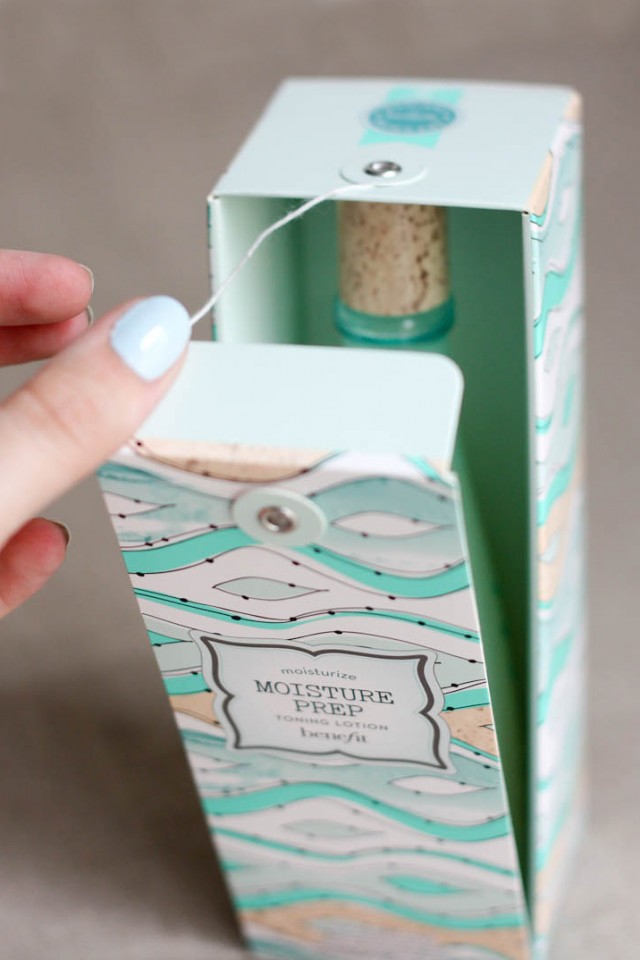 Opening mechanism reveals product in an interesting way - showcases bottle design once open.

The string closure method could be fiddly and is not very functional.
MARTINI - PACKAGING
The Martini packaging utilises a simple design to great effect, using an interior box that falls open to reveal the product as the top is removed.

Packaging also cleverly uses a slots to hold a promotional booklet and other additional material.
Packaging uses a clever system that simultaneously holds and protects the product inside the exterior packaging.
DROP COFFEE ROASTERS - PACKAGING
The natural colour of the stock forms a nice visual contrast with the dark colour of the printed type.

Sticker used to seal box.
After analysing the various projects and products I made a list of elements I want to integrate into the design of my gift.
Natural coloured stock.

Paper seal on jar.

Exterior packaging stock and jar label stock should visually complement each other.

Packaging should reveal and showcase product.